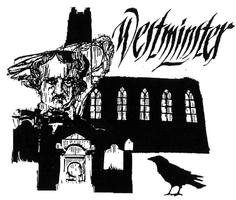 Celebrate Edgar Allan Poe's 206th birthday with a tribute to icons of horror and suspense: Edgar Allan Poe and Vincent Price!
Behind the Mustache features critically acclaimed actor John Astin (best known for playing Gomez on The Addams Family) and Victoria Price (author and daughter of legendary Hollywood horror star Vincent Price).
The program will feature John Astin presenting a selection of Poe's most famous poems and excerpts of his well-known tales of horror, along with commentary about Poe's life and works. Victoria Price will offer a behind-the-scenes look at Vincent Price as she shares personal anecdotes about growing up with her famous father. She will be selling & signing her book, Vincent Price: A Daughter's Biography.
The evening will culminate with a Toast to Poe. Other attractions include an exhibit of rare Poe memorabilia (lock of Poe's hair, piece of Poe's coffin, and more).
Find out more at eventbrite.com.